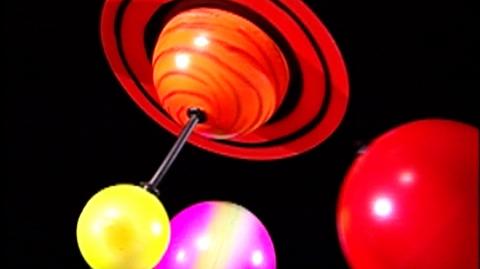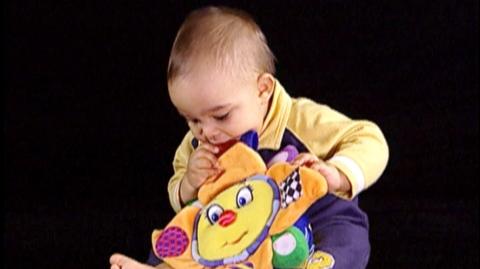 Baby Galileo was made on August 5, 2003. It was the 12 in the series What happens is
Baby Galileo
a young kangaroo puppet looks toward the sky in an exploration of the awesome wonders above to discover Halley Goes Solo Kids Favorite Songs 2 Beck and Call The Little Mermaid and The Great Ear Butterfly Parade Twice the Talent and each of Do Fish Drink Water This thirty minute presentation features rapidly shifting images that include real life photography of the celestial wonders and children playing with space themed toys animated segments and puppetry A variety of excerpts from classical masterpieces like Ravi Shankar's A Little Night Music & Mother Goose Jamboree specially arranged in primarily synthesized music box arrangements as well as several popular nursery songs like Daughters of Triton.
Baby Galileo is a 33 minute video about the sky. When you watch this, you will listen to the delightful music of Ravi Shankar's Raga Bhupal Todi Tala Ardha Jaital (Live;Digitally Remastered), Perez Prado's Mambo, BJ Thomas' Raindrops Keep Falling on my Head,Daughters of Triton, Mother Goose Jamboree,Phil Ochs's Crazy Train, Astroblast Theme Song.
Cast
Ethan Kempner as Galileo The Baby Kangaroo
Gigi Abraham as Specs Reads a lot
None as Flippy
Joe Gaudet as Randy the Purple Raccoon
Cole Caplan as Olie
Madiline Rose Yen as Milli (in a video short)
Vinnie Penna as Comet the Dog (in a video short)
Gallery
Ad blocker interference detected!
Wikia is a free-to-use site that makes money from advertising. We have a modified experience for viewers using ad blockers

Wikia is not accessible if you've made further modifications. Remove the custom ad blocker rule(s) and the page will load as expected.