Baby MacDonald Is a baby Einstein Video that is hosted by a cow puppet. it was released on November 30, 2003, and was later re-released in 2009.
Starring: Puppets
Wellington the Cow

Bacon the Pig (Cloned)
Ella the Green Dragon (Bard The Green Dragon's Sister)

Roger the Rooster

Misty the blue mouse Theo van goat (Vincent Van Goat's brother)
Notes
The Queen Of The west Hornpipe plays in the main menu.
A different Neighton the horse puppet appears in the bonus puppet shows (the one designed by Dave Privett) than in the actual feature.
The bonus puppet shows are set to Tchaikovsky's Serenade for Strings Waltz and Mendelsshon's Spring song.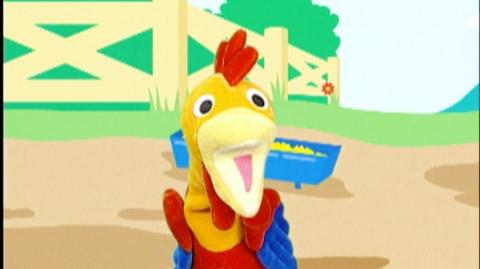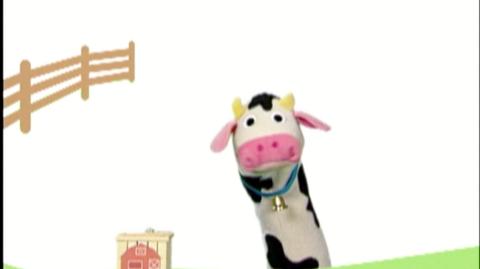 Ad blocker interference detected!
Wikia is a free-to-use site that makes money from advertising. We have a modified experience for viewers using ad blockers

Wikia is not accessible if you've made further modifications. Remove the custom ad blocker rule(s) and the page will load as expected.