Baby Mozart Is A 39 Mins Video Of A Long Video Of The Koala And The Bear With The Drums Turning Around In The Bet It Was Aired In 1999. The Special 10 year version of the video has 2 members of the Godrod family which are
Issac The Lion
and
Stella The Orange And Black Cat
.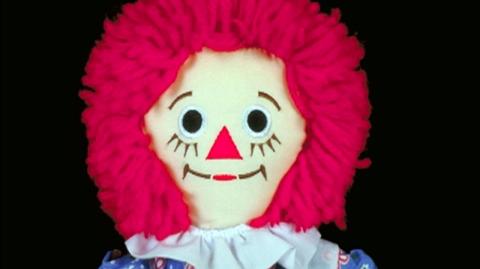 Baby Mozart was the 2nd release in the series it was released on Feburary 1st 1998, and was re-released in 2004 with some sketches changed. It was re-released again in 2008, and in 2010 as a discovery kit.
Characters (1998 and 2004 versions and 2010 discovery kit
Dolphin
St. bernard
Giraffe
Rooster
frog
Characters (special 10 year version)
Mozart the Koala
Lizzy the Tiger
Stella The Orange And Black Cat

Quacker the Duck
Wellignton the Cow
Pavlov The Dog
Baabra the sheep (in a bonus puppet show)
Sketches
Stay Tuned Screen
Warning Screen
In the Music
Mozart the koala Holds A baton in is mouth when he doesn't have any hands
Mechanical orange Bear Playing Drum later replaced in 2004 by teddy bear playing tin drum in a Fanfare of the Magic Flute & Later replaced By A Mechanical dog in the discovery kit.
Opening Titles Sonata no 16 in C K545 1st Movement
Candles later replaced by fiber optic lamp
Kinetic art Piano Sonata no 10 in C K330 1st Movement kinetic frog mini orbiter tri illusion and glow cosmos replaced by ring mobile
Bard the dragon puppet Arrives on the screen.
Music Video: Fruits & Vegtables Variation on ah vous dirais je maman No 1 K265300e
This is a funny part Bard says BLAH
Toys in Motion Concerto For Flute & Harp in C K299 1st Movement toy train carousel etc
Mechanical gray elephant trumpeting next to plush globe
Metronome with red crab
Toys in Motion Alla Truca Seals stairs & chute toy & pull along animal marching band
Stuffed caterpillar bounces down later replaced by stuffed Bard
Fluid motion Piano Sonata no 16 in C K545 2nd Movement liquid motion toy fiber optic lamp
Metronome with yellow seal
Castle pounder toy
Fluid motion Sonata in D for 2 pianos K448 1st Movement tornado lamp alien orbiter ink droper and wave machine When The song Ends, The Thunder Crashes!
Dog puppet barks at screen!
Orange Rikki Rooster struts up onto screen & crows
mini orbiter butterfly mobile and horse plastic later replaced by venus kinetic Divertimento No 17 in D
Toy helicopter later replaced by jet plane
Manipulatives Piano Sonata in B Flat K570 3rd Movement shape sorter stacking rings puzzle
Mechanical green brontosaurus walks past plush globe & lowers its neck
Metronome with green octopus
Toys in motion Piano Sonata no 15 in F K533 3rd Movement christmas train little girl clock (replaced by a little boy clock) coca cola bubble blowing bear (replaced by a different bubble blowing bear)
Doll faces Variation on ah vous dirais je maman No 11 K265300e all dolls were replaced except Raggedy Ann
Fanfare for the Magic Flute with Baby Einstein character Mozart the bear later changed to Mozart the koala
Dolphin puppet dancing Right in screen; The Magic Flute K620 Papageno Aria 2 (replaced by water in 2008)
Giraffe rooster dog & frog.  (Replaced by mozart the koala nieghton the horse issac the lion lizzy the tiger pavlov the dog stella the black and orange cat wellignton thew cow and duck in 2008,) puppet show The Magic Flute K620 Papageno Aria 2  in 2008, when the song is over, the cow moos & The Frog Croaks!
Orchestra tune up with same Baby Einstein character
Ending montage Jupiter Smyphony K 551 in C (shortend version)
Closing credits Piano Sonata no 16 in C K545 1st Movement
Trivia/Goofs
All Mozart pieces in the video can be heard on the Baby Mozart CD.
This is the 1st video to include puppets & kids.
Stock footage of Language Nursery is used.
A dolphin puppet named daffy is later seen in Baby Noah, Neptune's Oceans, and a bonus puppet show from the 2009 version of Baby Neptune.
This is the first video to include Bard The Green Dragon,
This is the first video to include Mini Orbiter the other one was Baby Galileo.