Baby Newton is the ninth Baby Einstein video about shapes. It was hosted by Issac the lion, and an animated clown named manager. It was released on March 12, 2002, and was then re-released in 2004 with some minor changes.The video has two members of the Godrod family which are Issac the lion and Manager.  It has the music of Vivaldi, and the song by Jack Moss and Callie Moore called "I know my shapes"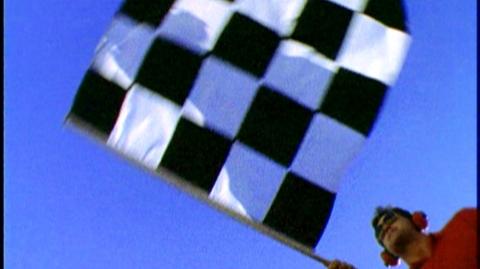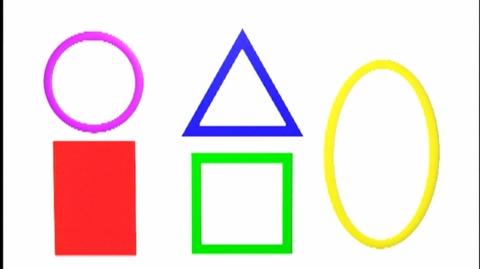 Baby Einstein Baby Newton
Baby Newton is a Baby Einstein home video released in 2002 and is the 9th film in the series It is the 9th episode of Season 1 It introduces shapes circle square oval rectangle, triangle which are playfully represented by toys stock footages funny puppet shows animation, snf the classical music of Antonio Vivaldi It is hosted by Isaac the lion puppet It features a popular Baby Einstein Song I know my shapes performed by Jack Moss & dancing animation crayons
True Shapes
Opening
Issac draws Manager (the clown that you are going to see) (The 4 Seasons Spring, 1st movement, Vivaldi)
Opening titles (The Four Seasons, Fall, 1st movement, Vivaldi)
I Know My Shapes (Jack Moss) (replaced by Callie Moore)
Circle
Puppet show: Pavlov the dog is rolling brightly colored balls & is then ambushed by a barrage of them.
Manager walks up to an array of colored shapes picks up a purple circle & uses it as a hula hoop
Music video: Circles (Violin Concerto No.3 in G Major, RV310, 1st Movement, Vivaldi) The brightly colored planes are later replaced by silver planes in 2004. 
A blue animation crayon swings on a rope Tarzan-style and then falls.
Square
Puppet show: Isaac fixes a broken wooden frame.
Manager turns the crank on a green square and another clown pops out of it.
Music video: Squares (Concerto in G Major, RV532, 1st Movement, Vivaldi)
An red animation crayon uses a black 1 too draw a circle on the ground, then they both jump into it.
Oval
Puppet show: a duck with a red scarf tries to stretch a circle into an oval but keeps failing. A duck with sunglasses tries to help him & they eventually make the circle into an oval.
Manager walks over to a yellow oval mirror and combs his hair in front of it and blinks his eye at the camera.
Music video: Ovals (The Four Seasons, Winter, 2nd Movement, Vivaldi)
A green animation crayon tap dances and is then pulled off the screen by a cane.
Rectangle
Puppet show: Neighton hears a knock on his door. He answers it, but nobody is there. He walks away and then hears a doorbell. He opens the door but does not see anyone there. he was Angry, and he slams the door and he runs away. He hears a knock. When he gets hit by a door, a cow with a party hat  and party horn opened it. following Pavlov the dog holding a pinwheel, Issac the lion who spits out the streamers in his mouth and roars, and a duck wearing sunglasses. Neighton realizes that he forgot about his birthday, laughs, and runs away.
Manager opens a red rectangle and it plays an orchestral "Twinkle Twinkle".

Music Video: Rectangles (Concerto in C Major, RV537, 3rd Movement, Vivaldi)
A wind-up plastic walking suitcase walks forward, stops, then keeps walking.
A yellow animation crayon plays tag with an orange one, who, of course, is "it".
Triangle
Triangle Puppet show Isaac walks against a background of gold glitter He tries to blow at it When it does not go away he blows it away with a fan revealing a glitter triangle
Manager plays a blue musical triangle with a stick.
Music Video: Triangles (Concerto in B Minor, RV580, 1st Movement, Vivaldi)
A yellow animation crayon jumps on a pogo stick.
Finale
I Know My Shapes (reprise, Jack Moss or Callie Moore)
Closing credits (Concerto in D Major, RV93, 1st Movement, Vivaldi
Lyrics
Note: After the song plays again, the shapes at the end of the song knocks down.
http://www.youtube.com/watch?v=mE9aSBK1X9u
Trivia/Goofs
When Baby Newton was re-released in 2004, a different version of this song is heard.
the baby Vivaldi album can be heard in this video. the album was later heard in Baby Monet
This is the first video to involve Baby Einstein puppets designed by David Privett.
The animation was designed by The American Animation Company in Denver, CO.
This is the second video to feature Vivaldi music. The first was Neighborhood Animals.
This is the first, if not, the only Baby Einstein video to use computer-animated scenes.
Jack-In-The-Box music from Baby Dolittle is heard.
Starring
Baby Einstein Puppets:
Quacker The Duck
Cool Duck
Wellignton The Cow
Kids:
Gallery
Ad blocker interference detected!
Wikia is a free-to-use site that makes money from advertising. We have a modified experience for viewers using ad blockers

Wikia is not accessible if you've made further modifications. Remove the custom ad blocker rule(s) and the page will load as expected.