Maddie is a Member of the Baby Einstein Gang. SHe was born 2007
Life
Maddie's Birth was September 21 2007.
Joining Baby Einstein
Maddie's First Appearance was World of Words, where she replaced (And looked Like) Sierra Clark. She sung the Alphabet with her Sister Ella (Replacing Aspen), Abbie Fretz (Replacing Madeline), Shamaiya Mcoy (Replacing Dakota), Kamaiah Johnson (Replacing Dylan), and Gabrielle Margas. She appeared in the Credits dancing.
She appeared in Baby Beethoven where she played a Drum. She played a Violen after the Credits.
In World Of Colors, she was the only kid to replace someone. She replaced Sierra (Like she always does). She went up to a flower and smelled it. At the end of the yellow video, she licked a lemon and said, "Yellow." The second and final section for her was The Purple section, where, in one of the scenes, she caught bubbles with Mia Mattheis.
She appeared in World Of Rhythm.
She appeared in World Music where she played Maracas. She sung at the End.
She appeared in World Animal Adventure where she moved a Penquin Plush, her feet were seen with a Shark.
Next Maddie made a Appearance in the 10 Year Version of Baby MacDonald where she peeked through Flowers.
Maddie's Last Appearance was Animals Around Me with her Repeat Scene from Baby MacDonald
Life
Maddie lives in Richmond Virginia.
Quotes
"Yellow"
Gallery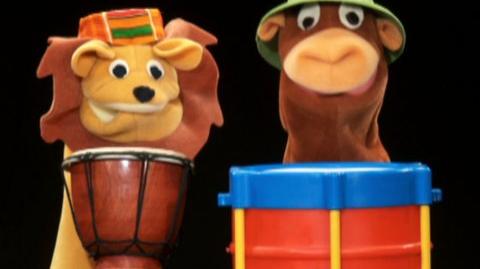 Ad blocker interference detected!
Wikia is a free-to-use site that makes money from advertising. We have a modified experience for viewers using ad blockers

Wikia is not accessible if you've made further modifications. Remove the custom ad blocker rule(s) and the page will load as expected.