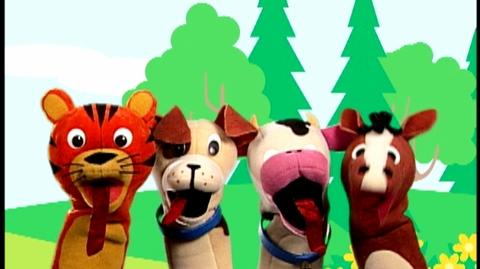 The Horse is a puppet on Baby Einstein that appears in Neighborhood Animals,
Baby Newton
,
Baby Beethoven
,
Numbers Nursery
,
Baby Macdonald
,
On The Go
,
Baby's First Sounds
,
World Animal Adventure
,
Animals Around Me
, and the special version of
Baby Mozart
that also appears in a bonus puppet show from Baby Galileo. But he will appear in the 20 year version of
Baby bach
and
baby santa's music box.
He is the Father of
Jay
Ad blocker interference detected!
Wikia is a free-to-use site that makes money from advertising. We have a modified experience for viewers using ad blockers

Wikia is not accessible if you've made further modifications. Remove the custom ad blocker rule(s) and the page will load as expected.