Tiger is a baby einstein puppet. His first appearance is in
Baby Shakespeare
roaring at a
Duck
. He later hosts
Numbers Nursery
. He also appears in
World Music
. He is friends with
Issac The Lion
&
Bard The Green Dragon
.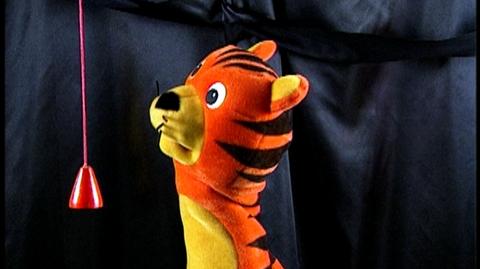 Information
Age: 11
Favorite Quote: ROOOOAAAAARR!!!!!
Nickname: Good Growl
Likes: Playing Tricks on Others
Favorite Color: Black (also loves red and black)
Strength: His loud roar
Weakness: His small and weak roar
Favorite Thing: His Claws
Favorite Sport: Tennis
Favorite Cartoon: Jungle Junction
Favorite Game: Tag
Ad blocker interference detected!
Wikia is a free-to-use site that makes money from advertising. We have a modified experience for viewers using ad blockers

Wikia is not accessible if you've made further modifications. Remove the custom ad blocker rule(s) and the page will load as expected.